June 7, 2022.- "There is a publicly owned center in Getafe (Madrid) that for two decades has been a benchmark in technological training for the unemployed. It is the National Reference Center (CRN) in Computer Development and Communications, with 700 students and 44 parallel training courses".
So begins a recent report in El Español about this space, with which DigitalES has already collaborated in the implementation of the first 5G classroom in Spain. The relationship between the two organizations is now formalized with DigitalES joining the Social Council of this center of the Community of Madrid.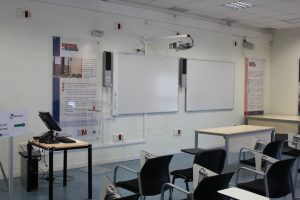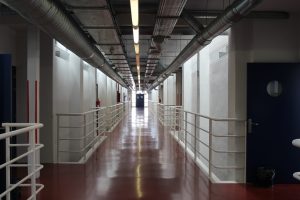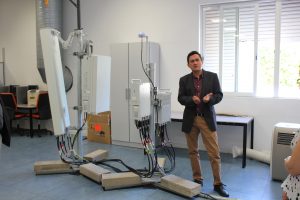 Javier MirandaThe Training and Employment consultant of DigitalES represents the association in this body, which also includes the Directorate General of Training of the Autonomous Community of Madrid, the Ministry of Labor and Economy, the Ministry of Education and Vocational Training, Ametic and the trade union organizations CCOO and UGT.
Six months after completing the ICT specialization courses taught at this center, six out of 10 of the students attending find a job. By type of specialization:

The CRN of Getafe recently presented its June 2022-2024 program, which includes new professional certificates and other courses. The center's strategic priorities during this period will be as follows:
Design dissemination and communication strategies
Collaborate with the National Institute of Qualifications (Instituto Nacional de las Cualificaciones).
Establish collaboration links between productive sector entities.
Collaborate in the procedure of evaluation and accreditation of professional competencies.
Strengthen collaboration between the network of National Reference Centers.
Participate in international programs, projects and initiatives.
Training innovation actions linked to the National Catalogue of Professional Qualifications.
Design, development and execution of training and technical and methodological improvement plans.
Promote the certification of NRCs in recognized quality management systems.
---
Related information:
> DigitalES – Line of work Educational system