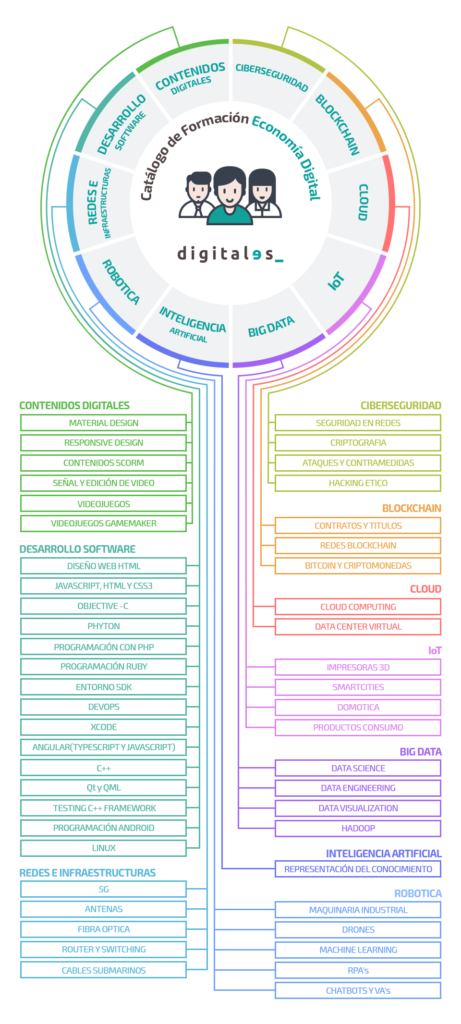 & nbsp;
One of the most important consequences of digitization is the transformation of our way of learning and of training . The elements necessary to launch a formative action: teachers, classrooms, teaching materials strong>, etc., have changed in a new era of ultra-connectivity.
Within the wide range of opportunities and challenges posed by digital transformation, one of the most important is employability . < p>
It is at this moment where it is necessary to define a strategy and consolidate the bases of the change. From DigitalES we aim the digital competences that are already necessary in different areas so as not to be left behind (home, cities, place of work), and we propose new knowledge necessary collected in a < strong> catalog of training that responds to the needs of the companies but also of the citizens that must accompany this transformation in their lives.
And in all of this, a decisive commitment to Vocational Training is essential, which must become an authentic transmission belt between training and the company. For this we propose eight measures aimed at evolving a model that does not solve current or future demands. It is necessary to redefine this training tool so that the transformation of employment becomes a engine of productive change strong> in Spain.